Rickshaw Turns 30
In 1988, a small, one-person travel agency opened with very humble beginnings in Dar-es-Salaam, Tanzania, to provide its clients with a personal touch and transparent service, with the dream of bringing people of the world to the heart of Africa, to show the world the beauty, serenity and majesty of the deserts, towns and seas that make up this beautiful continent.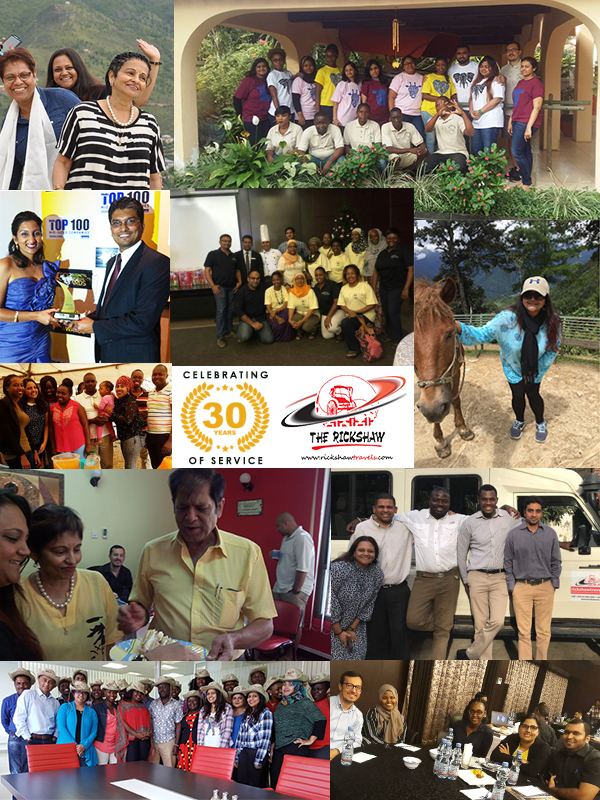 30 years later, Rickshaw Travels is the premiere provider of travel and tourism in Africa today. The scope of the company has grown beyond safaris to include business and international travel and tourism, but the ethos of the company remains the same: To provide its customers with a superior travel experience based on integrity and transparency, with the customer's satisfaction always the main priority.
It has been our pleasure and privilege to serve our customers for 30 years. We thank you for journeying through Africa and around the world with us, and for trusting us to bring your travel adventures to life. We look forward with excitement and anticipation to the next 30!