The Off-Season is ON in Dubai
Dubai is the premiere tourist destination in the Middle East* for good reasons: the mix of history and modern culture, luxury everyone can afford, and fun attractions the whole family can enjoy. The most popular months to visit Dubai are November through March, when the weather is warm but not too hot. Many people avoid Dubai during its hottest months of May through September. But don't let the high temps keep you away during the summer months. Here are four reasons to visit Dubai during its slow season: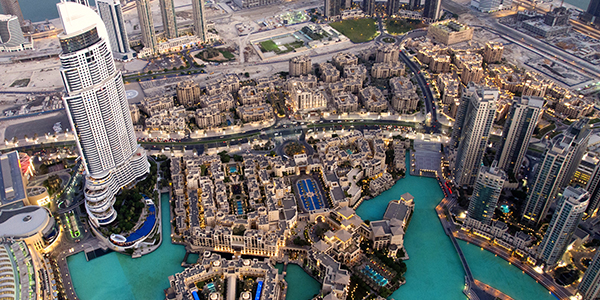 Luxury Accommodations at Affordable Prices
Dubai knows how to do luxury. Whether you prefer the urban-style Grovesnor Hotel or the tropical feel at Atlantis The Palm, these five-star accommodations can be had at deep discounts during the hotter months. And because these hotels offer so much more than just sleeping rooms, hoteliers often include free spa packages, restaurant discounts and complimentary kid's activities as incentives for people to visit during low season.

Shop the Sales
Make sure you visit Dubai with some space in your suitcase, because shopping malls in Dubai put on their biggest sales during the summer months. All of the shopping malls, including the Dubai Mall (the world's biggest shopping mall), and Mall of the Emirates offer deep discounts on luxury and brand-name clothing and accessories. If you'd rather be outside, take a stroll down Jumeirah Beach Walk for discounts on home handicrafts, clothes, jewellery and so much more.

Fun for The Kids
From May through September, Dubai is full of free festivals and entertainment that will keep your kids happy and occupied for hours. Even shopping malls offer puppet shows, balloon artists and pop-up theatres. Larger attractions like the Dubai Aquarium, Magic Planet Adventure Park and the Lost Chambers (in the Atlantis hotel) offer discounts during these slower months to attract tourists.

A Time for Quiet R&R
Many of the people who live in Dubai are expats, and they often leave during the summer months to visit family and friends abroad. This means that hotels, restaurants and attractions are quieter (and cheaper!) than they are during the busier times of the year. These months are a great time to get a seat in Dubai's fanciest restaurants, ride the rollercoasters at Aquaventure Waterpark over and over, and shop without the crowd. The beach will be too hot during the day, but many people enjoy the warm waters during an evening swim.
* Trip Advisor 2017 Traveller's Choice Awards